Lightweight and thin package solution
Amkor's broad line of Thin Quad Flat Packages (TQFPs) is well suited for customers that require reliable, cost-effective packages that are well established in the semiconductor industry. A wide range of body sizes and lead counts make this a versatile solution for many applications. Amkor's TQFPs are an ideal package for most IC semiconductor technologies such as ASIC, gate arrays (FPGA/PLD), microcontrollers and PMIC controllers. TQFP packages are particularly well suited for electronic systems applications requiring broad performance characteristics, including: computing, video/audio, telecommunications, data acquisition, communication boards (Ethernet, ISDN, etc.), set-top box and automotive.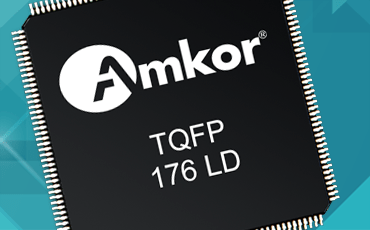 Features
5 x 5 mm to 20 x 20 mm body size with 1.0 mm body thickness
32–176 lead counts
Broad selection of die pad sizes
Pre-plated leadframes available
Inverted pad configuration available
Custom leadframe design available
Cu, Au and Ag wire options available
Pb-Free and RoHS compliant materials
Questions?
接触一个Amkor expert by clicking the request info button below.